Patient Reviews at
The Dental Gallery, Ealing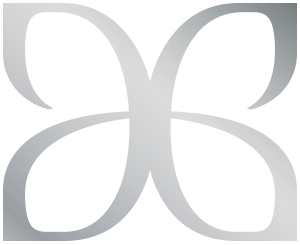 Read our patients reviews below, if you are a patient and would like to leave us a review please click here.
He did an amazing job
"I chose Dental Gallery simply because I live near by and had no high expectations. I'm absolutely thrilled by Kim ( the receptionist)! She is professional and kind, always there to help. Dr Hirani did an amazing job on my teeth. He is professional but same time creates a pleasant environment. Unfortunately or fortunately I won't see him again as my teeth are perfectly straight now" Lidiya T
You won't be disappointed
"The best dentist I've ever been to. Removed my wisdom teeth in a blink :) Very pleasant reception and nursing staff and new interior design! I can honestly recommend this dentist to everyone, you won't be disappointed." Deith
He is an artist!
"The Dental Gallery staff is extremely kind and professional. Dr Barez is not a dentist - he is an artist! He explained my treatment to me in detail so I knew exactly what was happening at all time. I will definitely come back for all my check-ups and hygiene visits." Pawel K
By far the best dentist
"Dr Barez is by far the best dentist I have ever been to. The level of care, kindness and effort that go into his appointments is second to none! I just had 2 Veneers with him and he was incredible. So helpful, explained the treatment (pro's and cons) in great detail to make sure I was fully aware and was patient and knowledgable. He was incredible and I will definitely be going back to him in the future for all my appointments!" Sonia K
Very happy
"Very happy with the service, high quality and certainly among the most warm Doctors I've ever found and with high capacity of explaining his procedures and recommendations." Omar S
Honest and professional
"A lovely Dental Clinic with numerous specialists sharing the practice. It's always clean and staff are friendly. Dr Barez (Dentist) is the loveliest man, offering pressure free treatment plans that he explains to you and is always honest with his assessment. Also Dr Loperfido (Gum Specialist) works here from time to time of whom is also a pleasure to deal with. Would highly recommend :)" Andrew S
Delighted with the results
"I have just finished my treatment with Dr. Barez and I have done it all. Fillings, extractions, tooth implants etc and I am delighted with the results. I have previously visited countless dentists in the UK and none of them came close to his level of expertise, professionalism and kindness. I would whole heartedly recommend the Dental Gallery to anyone and would like to thank the entire team who have been very friendly and accommodating. The whole experience has far exceeded my expectations. Without question the best and excellent in every way." Ajrules S
It was marvellous
"The best dentist I have ever come across. Being a phobic prevents me from going to a dentist unless in real pain. First visit today and it was marvellous. Roham is a real find and I will be going back for more treatment ....instead of running away which is what I normally do. Thank you" Witeck K
A brilliant dentist
"Dr Barez is a brilliant dentist and he is very professional. I am actually a dentist myself and very impressed with his high standard of dentistry and his calming manner. My family has been going to Dr Barez for last few years and we are all very impressed with him. He is highly recommended." Maria V
Kindest most gentle dentist
"Dr Roham is probably the kindest most gentle dentist I have every met. He explained everything that he was doing and nothing was painful. Infact I am now looking forward to my dental visits instead of dreading them." Laleh S
The treatment was first class
"I went to the Dental Gallery after realising my gum was swollen, it turned out that I needed a root filling. To be honest when I heard the words root filling I was very worried about pain. Dr Roham Barez treated me and he calmed all my nerves, his light touch meant that I didn't feel any pain or pressure after the slight pinch of the injection, which was very surprising. The treatment was first class and I have not had any pain or problems with that tooth since.

Going to the dentist has always been nerve racking for me, but after going to the Dental Gallery I feel completely at ease and I am due to go back soon for a check up. I highly recommend the practice." Mahsa A
Always a good experience
"I have been a patient of Dr. Roham Barez at The Dental Gallery for 10+ years and visiting the surgery is always a good experience, from the time you enter the reception to your consultation or procedure with the dentists. I highly recommend The Dental Gallery if you need to see a dentist." Horace F