Ealing Orthodontist Specialist - Dr Sunil Hirani
BSc (Hons), BDS, MSc, FDSRCS (Eng), MOrthRCS (Eng), FDS (Orth), GCAP (KCL)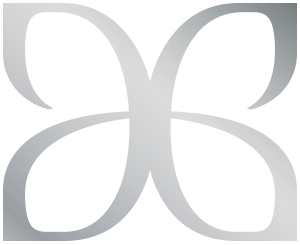 GDC Number: 72309
If you're looking for an affordable, friendly, highly rated and highly experienced specialist Ealing orthodontist, then Dr Sunil Hirani can help.
With over 20 years extensive orthodontic experience, Dr Hirani performs the following orthodontic treatments in Ealing:
Invisalign, Fixed Metal Braces, Fixed White Braces and Incognito Braces
Background & Qualifications
Dr Sunil Hirani graduated from Guy's Hospital, London, in 1996. He has a Master's degree in Orthodontics and is a Fellow of Dental Surgery of the Royal College of Surgeons (RCS). In 2003 he was awarded a Membership in Orthodontics from the RCS.

In 2005, he passed his exit fellowship, FDS (Orth) which is a marker of Consultant approved training and achieved first place in the UK. In 2006, he obtained his teaching qualification, Graduate Certificate in Academic Practice, with merit, from King's College London.
Publications & Lecturing
He is on the editorial board of, and a contributor to Private Dentistry and Orthodontic Practice magazines. He is also a committee member on the British Lingual Orthodontic Society (BLOS).
Dr Hirani has published articles in leading journals such as the Journal of Orthodontics, Journal of Clinical Orthodontics, European Journal of Orthodontics, and the British Journal of Oral and Maxillofacial Surgery. He has trained, lectured and presented research to other dentists and orthodontists in the UK, Europe, Asia and the USA.
Special Interests
Dr Hirani has a strong background in working with many different dentists and specialists to achieve first-class results. He has a keen interest in the management of pre-prosthodontic orthodontics for crown, bridge, veneer and implant preparation, hypodontia, and invisible (lingual) orthodontics.
Dr Hirani Review from Google My Business
"Around 10 years ago I visited The dental Gallery and since then I am still under their care. Dr Roham is an amazing dentist , I can't really say much about his work because you have to go there and experience his service.

Also I did Teeth Straightening with Dr Sunil who did an amazing job. Do a favor to yourself and pay a visit to the Dental gallery . I would give 6 stars not 5 as 5 is not enough for that place!"