Dental Veneers in West London
If you're looking for top quality, natural looking and affordale dental veneers in West London from a 5* rated and experienced dentist, our state-of-the-art Ealing clinic can help.
Our highly skilled dental veneers team is led by owner and principal dentist, Dr Roham Barez (GDC No. 79928), who has over 18 years extensive dentistry experience.
All our dentists are registered with General Dental Council (GDC) and our practice is monitored and regulated by the Care Quality Commission (CQC), so you can rest assured you are in safe hands with our team of experts here at the Dental Gallery.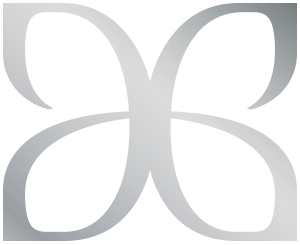 Why choose veneers?
Giving you a new smile to be proud of, dental veneers can dramatically enhance the appearance of your teeth. They are very durable, they won't stain, and they offer a very natural-looking solution.
Treatment with veneers is very straightforward, and great results can be achieved in a short period of time.
Enhance the appearance of your smile
Veneers are thin layers of porcelain which are bonded to the front of teeth. They are used to restore and improve the look of teeth which are uneven, chipped or discoloured.
As well as protecting and improving the shape of your teeth, veneers can also give you a brighter, whiter smile. From the range of shades available, you can select the look that you want, from the completely natural to a stunning "Hollywood Smile".
About the veneers treatment
At The Dental Gallery we can change the appearance of just one or many teeth. The original teeth may need to be prepared in readiness for the application of veneers.
Our highly skilled ceramic technicians then create the dental veneers to perfectly fit and cover the teeth. After fitting, the teeth are carefully polished to achieve the desired aesthetic result.
We strive to provide the highest standards of dental care and will carefully asses your teeth before discussing with you the most suitable treatment to maintain your oral health.
Get the smile of your dreams with dental veneers from The Dental Gallery.
Dental veneer prices
We have ensured our prices are extremely competitive when compared to other dental veneer treatments in West London.
Our porcelain veneer prices therefore start from £850.
Dental veeners review from Google
"Dr Barez is by far the best dentist i have ever been to. The level of care, kindness and effort that go into his appointments is next to none! I just had 2 Veneers with him and he was incredible.

So helpful, explained the treatment (pro's and cons) in great detail to make sure I was fully aware and was patient and knowledgable. He was incredible and I will definitely be going back to him in the future for all my appointments!"